Investors urge companies producing 25% of global emissions to set science-based targets
October 13 2020
137 global financial institutions, holding nearly US$20 trillion in assets, call on high emitting companies to set 1.5°C science-based emissions reduction targets and achieve net zero emissions by 2050 at the latest.
Tesla, Roche Holding AG and Rio Tinto among over 1,800 companies asked to set 1.5°C aligned science-based targets through the Science Based Targets initiative's (SBTi) Business Ambition for 1.5°C campaign[1]
The 1,800+ companies have total annual Scope 1+2 emissions equivalent to 25% of global greenhouse gas (GHG) emissions.
This is the largest global collaborative engagement campaign leveraging investors to collectively ask companies to set science-based targets with clear methodological guidance from SBTi.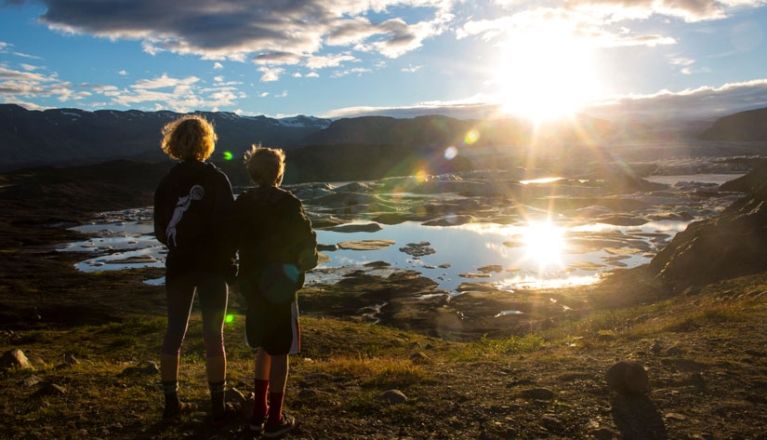 London (October 13, 2020):
A nearly $20-trillion strong group of 137 financial institutions, including AXA Group, Legal & General Investment Management, Nikko Asset Management Co and Generation Investment Management, is asking companies to commit to climate action in line with 1.5°C and a net-zero future by setting science-based targets.[2]
The ask is announced today in a new engagement campaign coordinated by CDP, a non-profit which runs the global environmental disclosure platform, sent to over 1,800 of the most high-emitting global companies.[3]
Together, they are the source of 13.5 Gt of emissions (Scope 1+2) each year, equivalent to 25% of total global emissions.[4] Across their entire value chain, the companies have influence over 3x this volume of cumulative emissions.
The group of financial institutions are urging companies to set targets through the SBTi to ensure that they are independently verified against the de-facto industry standard for science-based corporate climate target setting. This enables investors and companies to raise climate ambition that can be measured in a uniform, comparable way.
Given that these companies represent 40% of the MSCI ACWI Index, MSCI's flagship global equity index, investors and financial institutions are keen to manage exposure to climate-risks in, and de-carbonise, their portfolios. With previous CDP research warning that companies see US$1 trillion at risk from climate impacts, investors like Amundi and HSBC Global Asset Management are urging these high-emitting companies to commit to science-based climate action.
Over one thousand companies across the globe are already setting science-based targets for reducing emissions, among them over 300 setting their ambition at 1.5°C through the Business Ambition for 1.5°C campaign.[5]
Reducing value chain emissions in line with climate science can increase companies' resilience and competitiveness, help drive innovation, respond to regulatory adjustments and increase investor confidence. [6]
Emily Kreps, Global Director of Capital Markets at CDP, commented: "The importance of investor engagement to drive sustainable corporate action cannot be overstated. Climate change presents material risks to investments, and companies that are failing to set targets grounded in science risk losing out – and causing greater damage to the world economy.
As the interest in this campaign shows, investors want to see accelerated corporate commitment that reflects the unprecedented challenge the planet faces. To make this possible, they expect companies to commit fully to ambitious targets grounded in science. With business resilience and adaptation to systemic risks exposed by the recent public health crisis, the tide is rapidly turning against companies not taking note of investor demands."
Hiroki Tsujimura, Chief Investment Officer at Nikko Asset Management, said: "Nikko AM is committed to integrating ESG into its investment management processes, but this is only possible with strong commitment and transparent disclosure from companies, and the willingness of senior management to engage with investors. We hope this campaign will signal that investors are serious about climate issues, and emphasize the importance and urgency of creating a forward-looking science-based target, integrated with long-term corporate strategies."
Jean-Jacques Barbéris, Director of the Institutional and Corporate Clients division & ESG at Amundi, said: "The adoption of emission reduction targets by corporates is a critical factor of capital mobilization. Responsible investors want to invest in companies that are transitioning to a Paris-aligned economy. Science-Based Targets represent a global, robust and helpful tool to support companies on their transition journey. Limiting global warming requires collective response; corporate actions and investors' mobilization to decarbonize portfolios go hand-in-hand. Supporting CDP for this important initiative is part of our broader engagement to support climate action".
Ted Maloney, Chief Investment Officer at MFS Investment Management, said: "As an active investment manager we allocate capital to companies that we believe can outperform throughout an economic cycle. Companies that do not set science-based targets risk being surprised by increased costs or lost business that could result from the increasing focus on climate change by society and regulators. We need companies to rigorously evaluate the ways in which their businesses need to change to keep global warming below a 2-degree increase. Science-based targets not only encourage this kind of rigor and critical self-evaluation, but also enable institutional investors to better serve their clients through improved analysis."
Over the last two decades, CDP has created a system that has resulted in unparalleled engagement on environmental issues worldwide with investors and businesses alike. This campaign combines CDP's track record, and expertise as a founding partner of the SBTi, to use investor authority to take disclosure further. Earlier this month the SBTi released the first framework for financial institutions to set science-based targets for their own operations and portfolios, and is now inviting financial institutions to submit targets for validation.
While companies can set science-based targets at any point throughout the year, investors will be engaging with companies until May 2021, when the impact of this campaign will be evaluated.
Notes to editor
Companies that positively respond to the campaign must sign the SBTi Business Ambition for 1.5°C Commitment letter, which is the mechanism for formalizing the commitment.
For more information, or exclusive interviews, please contact:
Sara Firouzyar, CDP, tel. +44 (0) 2038 183 973 | email: sara.firouzyar@cdp.net
About CDP
CDP is a global non-profit that drives companies and governments to reduce their greenhouse gas emissions, safeguard water resources and protect forests. Voted number one climate research provider by investors and working with institutional investors with assets of US$106 trillion, we leverage investor and buyer power to motivate companies to disclose and manage their environmental impacts. Over 8,400 companies with over 50% of global market capitalization disclosed environmental data through CDP in 2019. This is in addition to the over 920 cities, states and regions who disclosed, making CDP's platform one of the richest sources of information globally on how companies and governments are driving environmental change. CDP is a founding member of the We Mean Business Coalition. Visit https://cdp.net/en or follow us @CDP to find out more.
________________________________________
[1] The commitment letter is available online here.
[2] A list of supporting investors can be found here.
[3] The methodology for defining climate-relevant companies is available here.
[4] Based on total emissions in 2018, including from land-use changes such as deforestation (55.3 gigatons): https://www.unenvironment.org/resources/emissions-gap-report-2019. Based on 2019 reported and modelled data.
[5] https://sciencebasedtargets.org/companies-taking-action/  
[6] See the 'Business case for science-based targets'