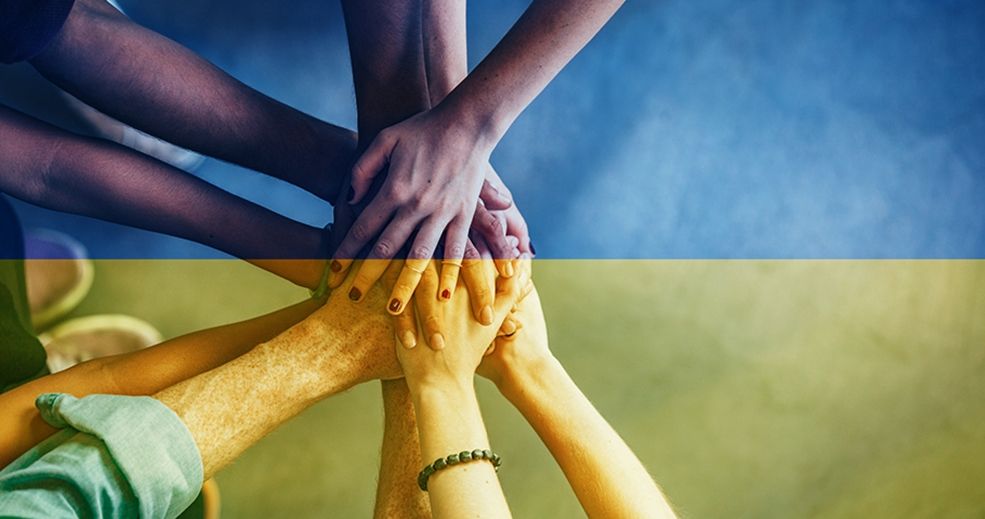 Ukraine Info
Ukraine: the Group launches a €10m emergency solidarity fund
Published at 3 Mar 2022 - Updated at 9 Mar 2022
The attack on Ukraine has triggered a huge wave of solidarity across the entire Crédit Agricole Group. Our support is directed first and foremost at the 2,400 employees of CA Ukraine, whose February and March pay has been paid early to ensure they can meet their essential needs.
As regards employees of CA Ukraine who have sought refuge in Poland, support has been put in place first and foremost by Crédit Agricole Bank Polska, which has very quickly been able to welcome employees from Ukraine and their families, offer accommodation solutions and enable them to keep working remotely. To further strengthen these arrangements, a unit is to be set up within International Retail Banking in Paris with a dedicated helpline that will seek to handle the most urgent situations and respond to the most pressing needs from employees of CA Ukraine and their families.
The Crédit Agricole group is keen to respond to the demand for solidarity voiced by its employees. The federation-level bodies and Crédit Agricole S.A. are setting up an emergency solidarity fund dedicated to helping Ukrainians, with a priority focus on helping children as well as our colleagues at Crédit Agricole Ukraine. Funded equally by Crédit Agricole S.A. and its entities on the one hand and FNCA on the other, this €10 million fund will also be able to accept further donations from employees. The practical details will be communicated shortly.
Find all our information about the conflict in Ukraine here :
UKRAINE INFO